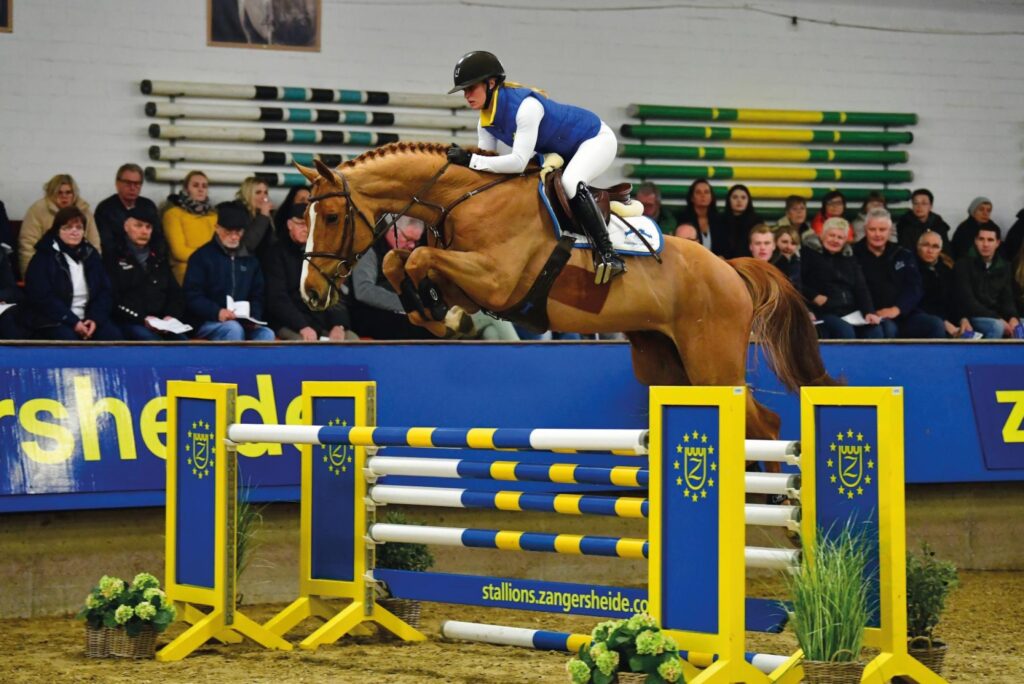 Much to their regret, Studfarm Zangersheide announces that the promising Kazan Z was gelded last week following a groin hernia. Kazan Z is a 6-year-old Baloubet du Rouet son out of the dam of the 1.60m Broken Heart (Jeffery Welles) and Corleone (Catherine Tyree) and was extraordinarily popular with the Zangersheide breeders.

His oldest offspring are 2-year-olds now who excelled by winning top places at various free jumping competitions in the last few weeks.
Though it is with great sadness we learned that Kazan Z was gelded a couple of weeks ago, we were also thrilled to see how his offspring are jumping.. wow! And we simply feel lucky to have such a good offspring by Kazan Z. We have had a lot of interest in S.E. Kazando from international buyers, i.e. USA and several requests from breeders in Germany, but he'll stay with us for now unless we get a good offer which will benefit him in potential breeding and mainly sport.
Please have a look at TARTIENTJE VD LENTAMEL born 2019 (by Kazan Z), who became 3rd out of 85 (!) with 86 points at Belgian Youngster Trials a couple of weeks ago.