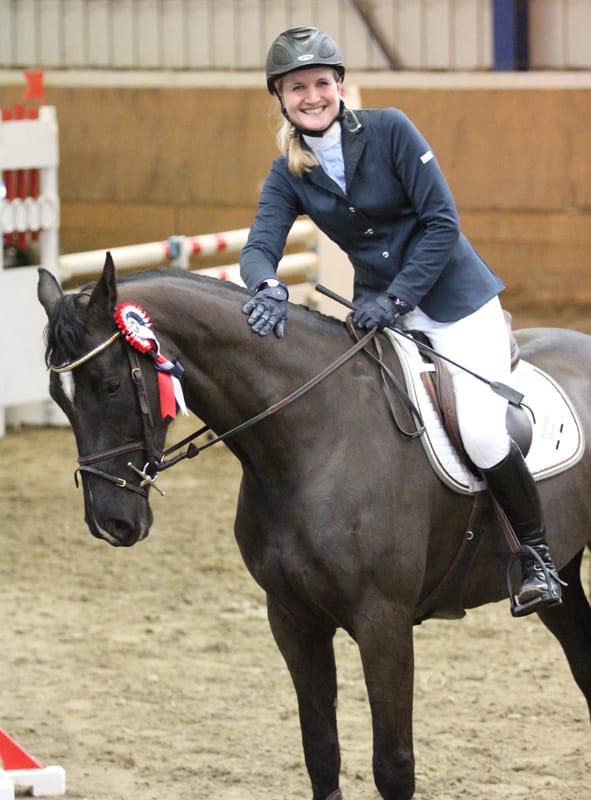 Sprangrytter Helen Norheim (DOR) satt to ganger på S.E. Chloé (e. Crelido/Corland) før vi impulsivt meldte til stevne i Drammen 1. mars. Chloé og Åse-Berit har ridd fast på sprangtime for Suzanne Skotvedt Bjørnsen det siste halve året, og har hatt stor fremgang takket være henne og Kristoffer Gulsvik, som har hjulpet til på bakken.
På stevnet gikk det strålende. I 80 cm ble det CR, og i 100 cm ble det seier av 49 startende med feilfri runde og 77 poeng i stil. Chloé har hatt en drømmestart på stevnekarrieren med tre CR og én seier av totalt fire starter og vi ser frem til fortsettelsen.
S.E. Chloé er mor til to helsøsken, nemlig S.E. Embla (e. Favorit Ask) f. 2011 og S.E. Estelle f. 2012. Embla eies av fam. Viken, mens vi selv eier Estelle med tanke på framtidig avl.