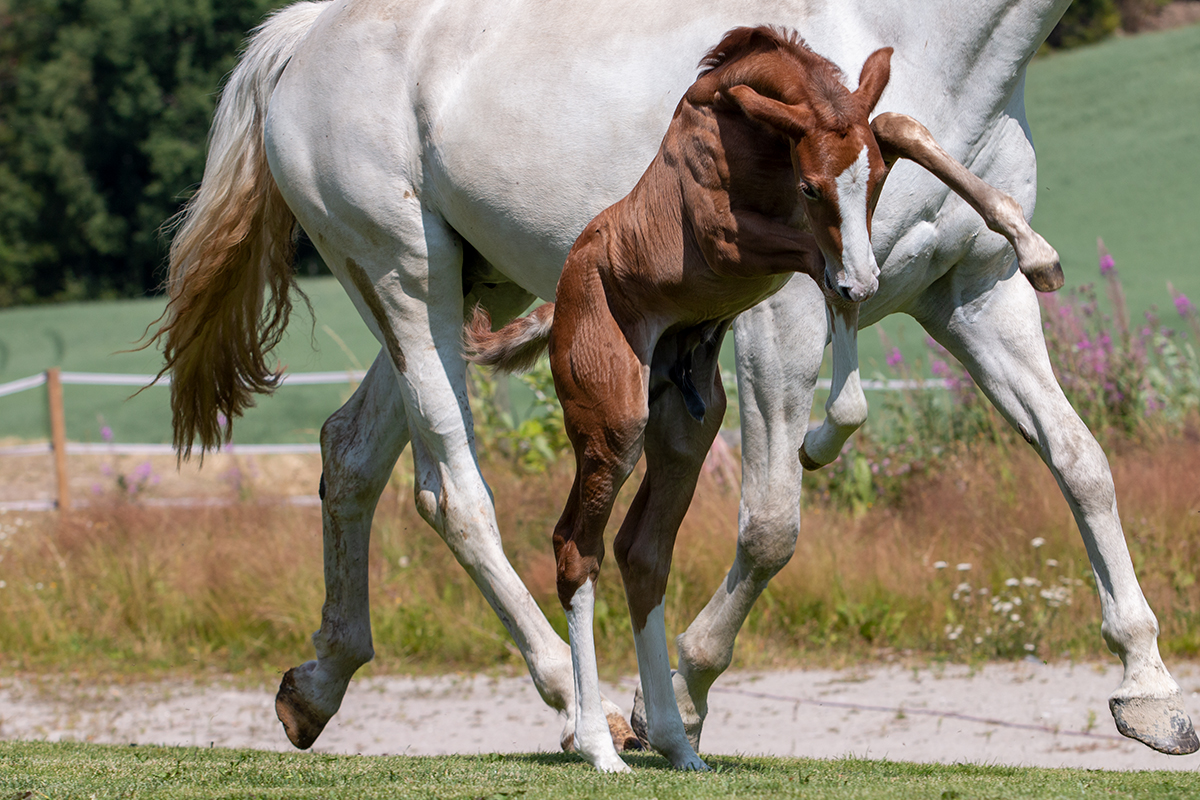 21. juli ble S.E. Chanel e. Cristallo II/Corland mor til en flott hingst etter Tobajo Picez. Hingsten skal hete Paragon, som betyr «regarded as a perfect example of a particular quality/model of excellence». Vi håper han lever opp til navnet sitt!
Chanel føllet uten forvarsel ute på natta med de andre avlshoppene og føllene. To dager før følling hoppet hun – som vanlig – over gjerdene, så dette kom litt som en overraskelse.
Føllet eies i samarbeid med Tobajo Sporthorses.