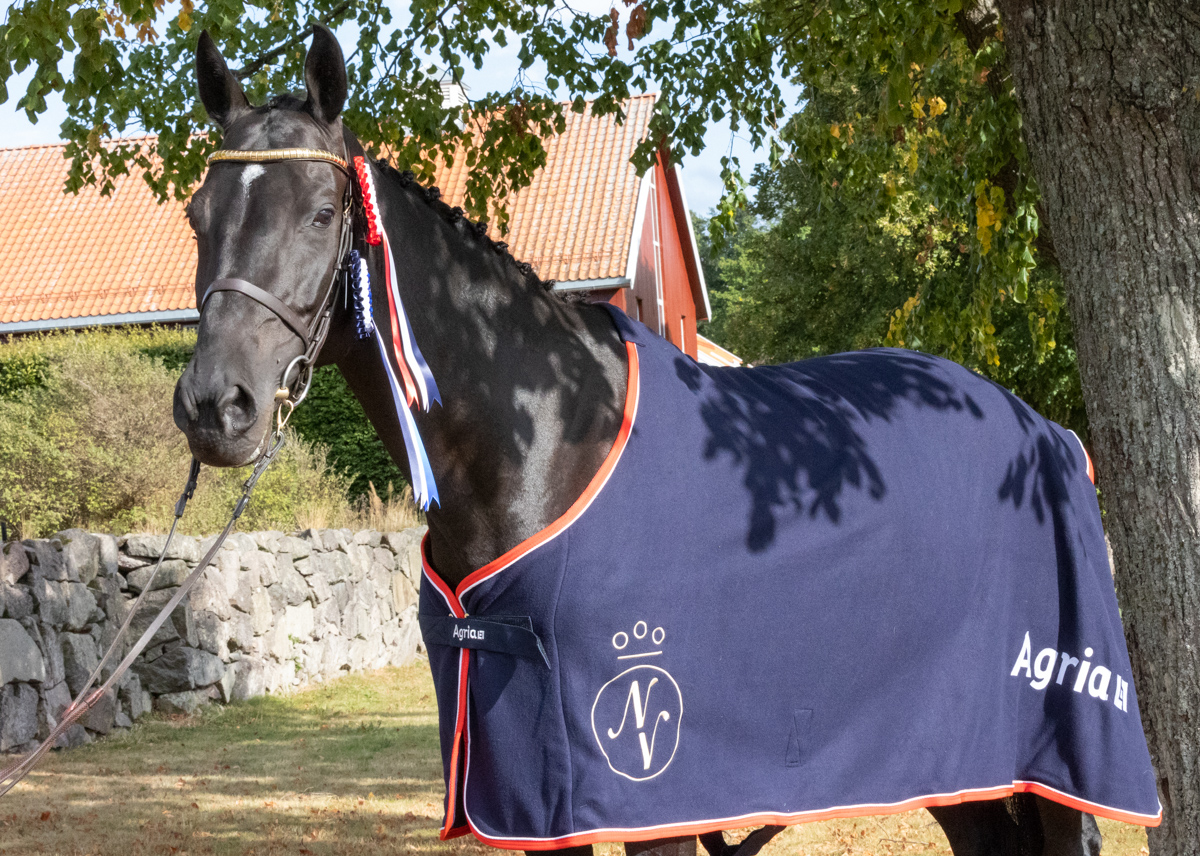 S.E. Estelle (Favorit Ask x Crelido) born 2012 was recently given the highest possible award in the studbook of Norwegian Warmblood Association (NWB). She has the highest total score out of all mares shown in Norwegian Warmblood so far this year, regardless of studbook, and is qualified for the national finals in October.
One month earlier, she received the highest degree (RDH) from the studbook of Danish Warmblood (DWB) with an overall score of 9, and was also given a bronze medal for her achievements in sport.
We are naturally very grateful for these acknowledgement, and also humble to see how S.E. Estelle is walking in the footsteps of her grandmother, elite mare Concordia, who achieved the same results. A big thank you to owners, fam. Corell, for letting this amazing horse do what she loves the most – jump!
---
We hope the younger generations keep in mind that there will be no sport without breeders. No breeders, no horses. There is so much thought, investment and feelings behind every single horse. #tagthebreeder // #taggoppdretteren