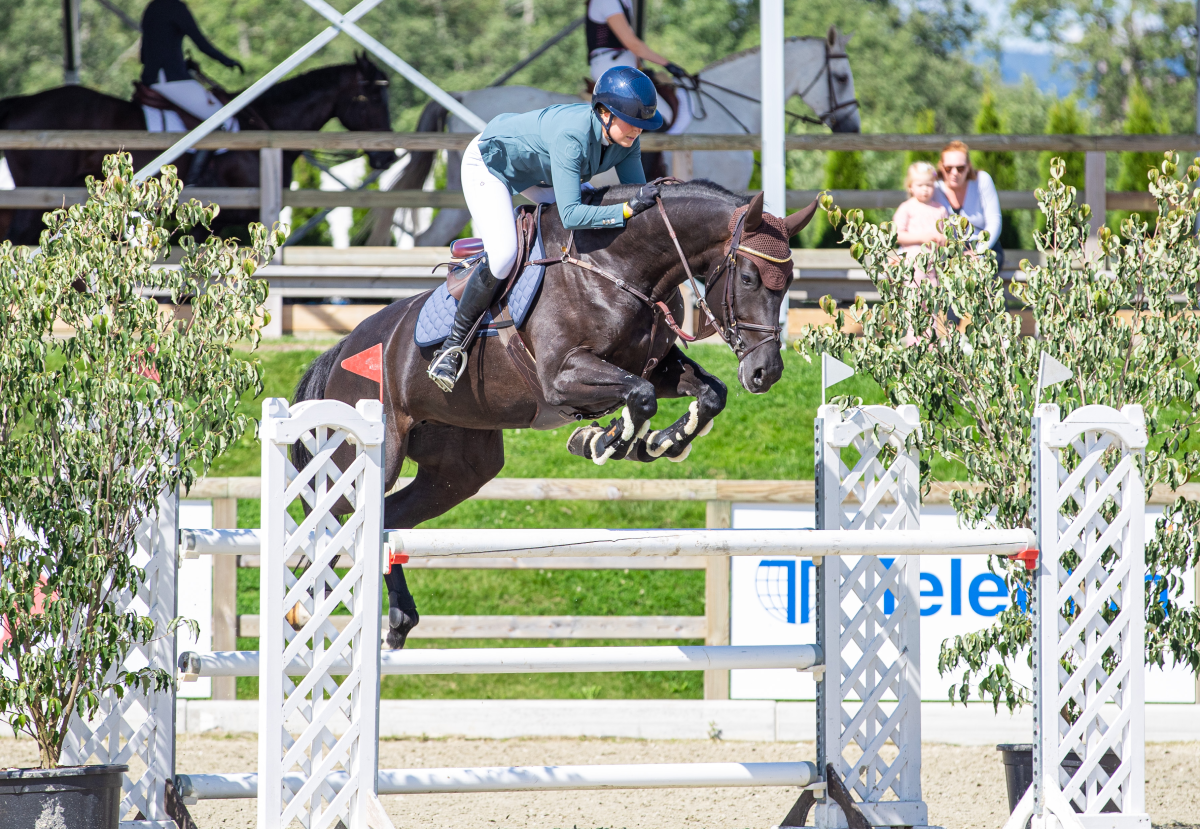 Sandra Corell and S.E. Estelle claimed the silver medal in the Team Competition at National Championships this weekend. S.E. Estelle was clear in both legs of the competition and contributed in every possible way to her team, Larvik & Sandefjord Rytterklubb, claiming the silver medal out of a total of 28 (!) teams.
Interestingly enough: Stein Endresen, placed 15th individually at the Olympic Games in Bejing, was also a member of the silver team – he rode Estelle's 2nd dam – elite mare Concordia – internationally at 145 cm as a young horse.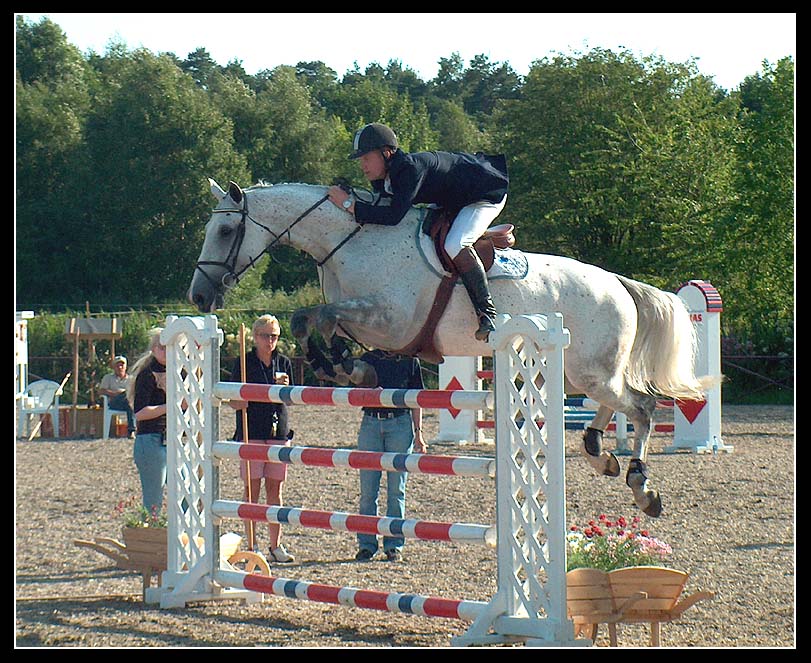 Concordia represented the same team as Estelle in the National Championships in 2003 with Jon Fagerås.