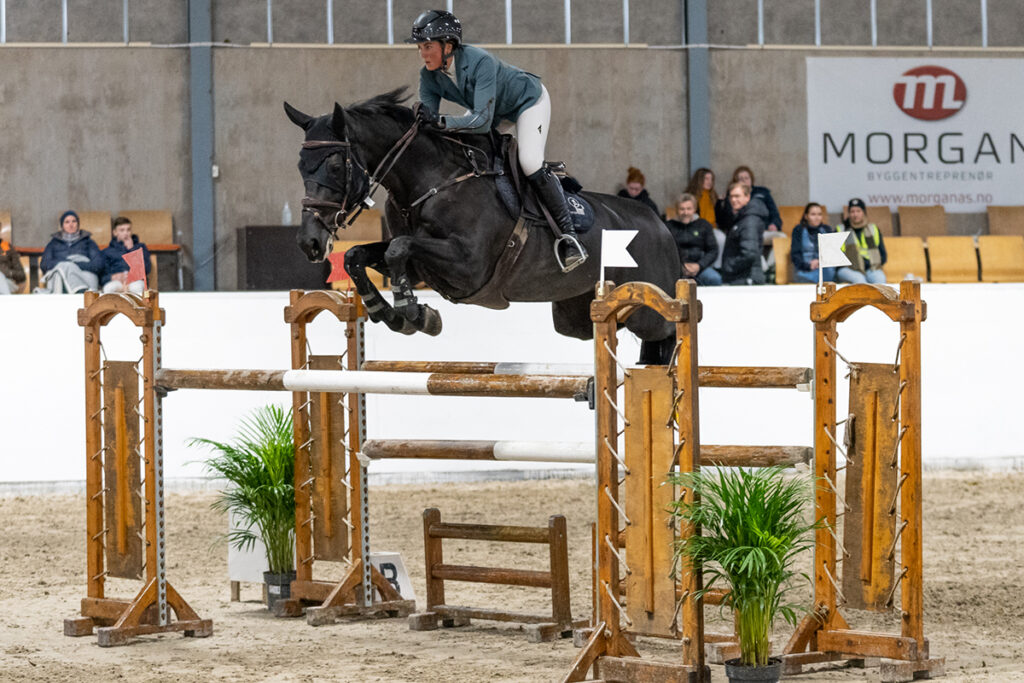 Great weekend for two of Stutteri Eken descendants – who are also closely related. 
S.E. Estelle -12 by Favorit Ask x Crelido was placed fourth in 130 cm on Friday, and followed through with a great 3rd place in 135 cm Saturday.
Candibla by Candillo Z x Favorit Ask is the first offspring from S.E. Embla (Favorit Ask x Crelido), who is full sister of S.E. Estelle (both sisters out of S.E. Chloé – Stutteri Eken's first homebred horse). Candibla is bred and owned by Camilla and Ingunn Viken, and made her debut in 125 cm in Grenland. Double clear on the fences and placed 5th – congratulations!