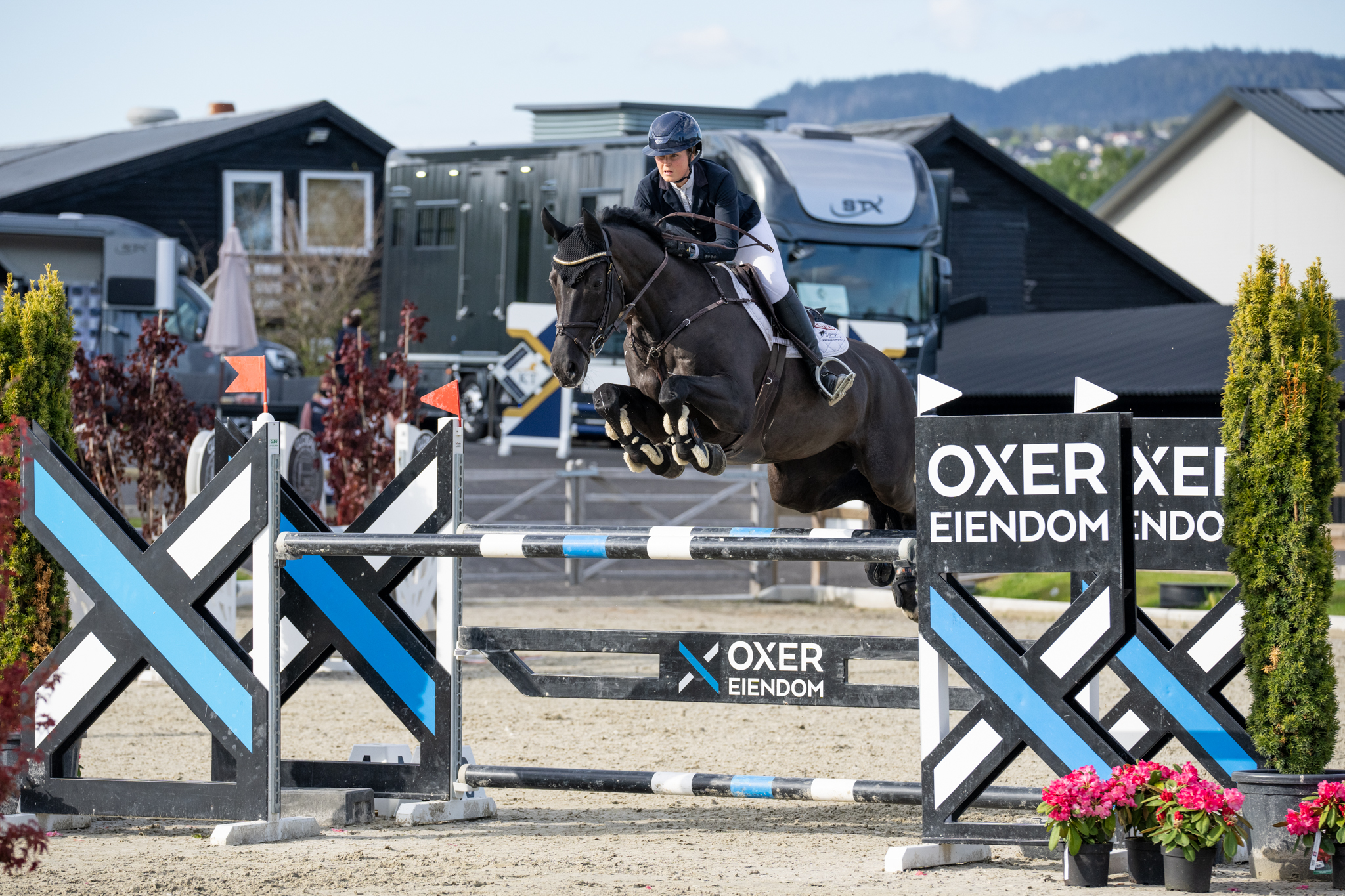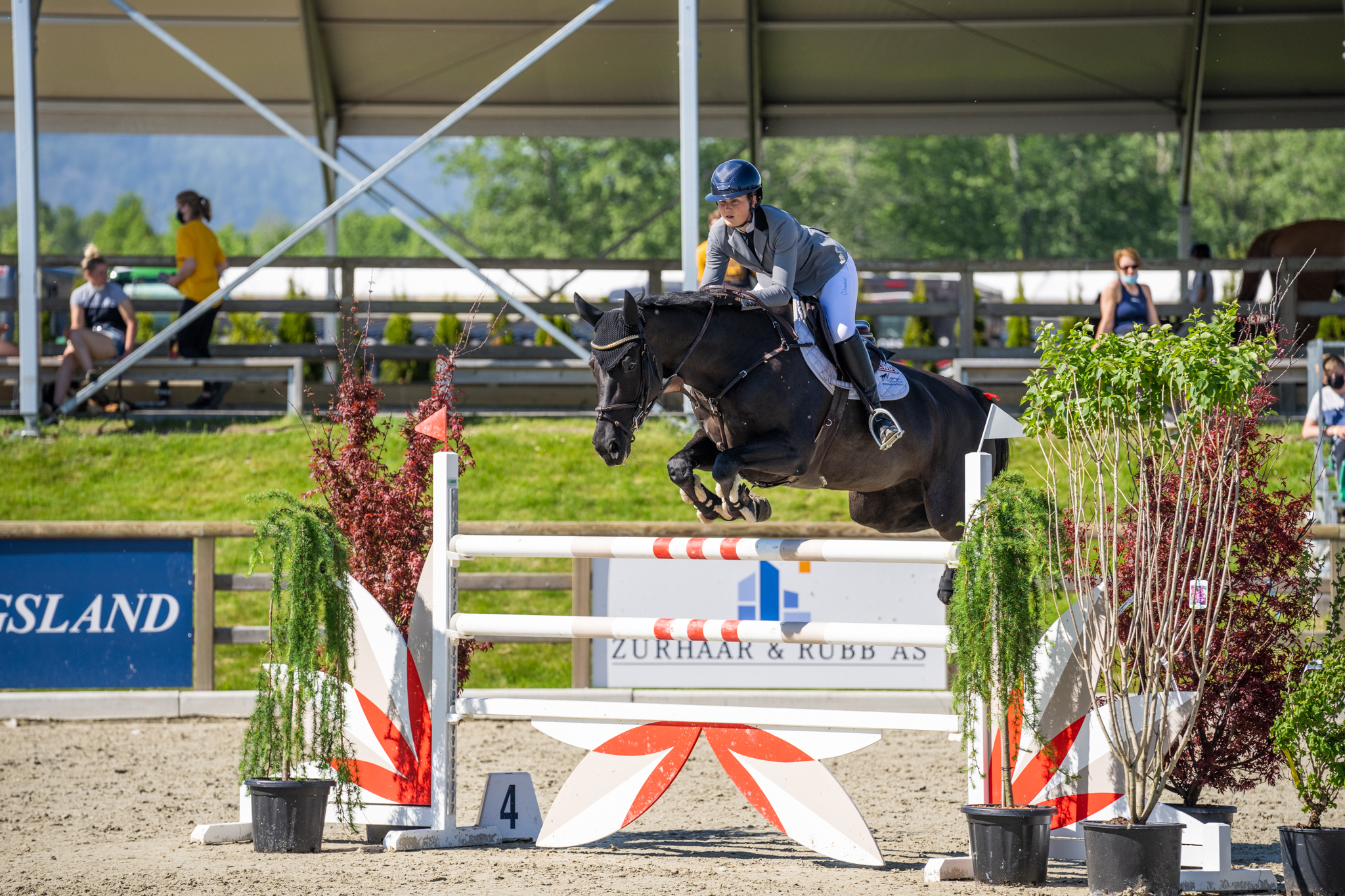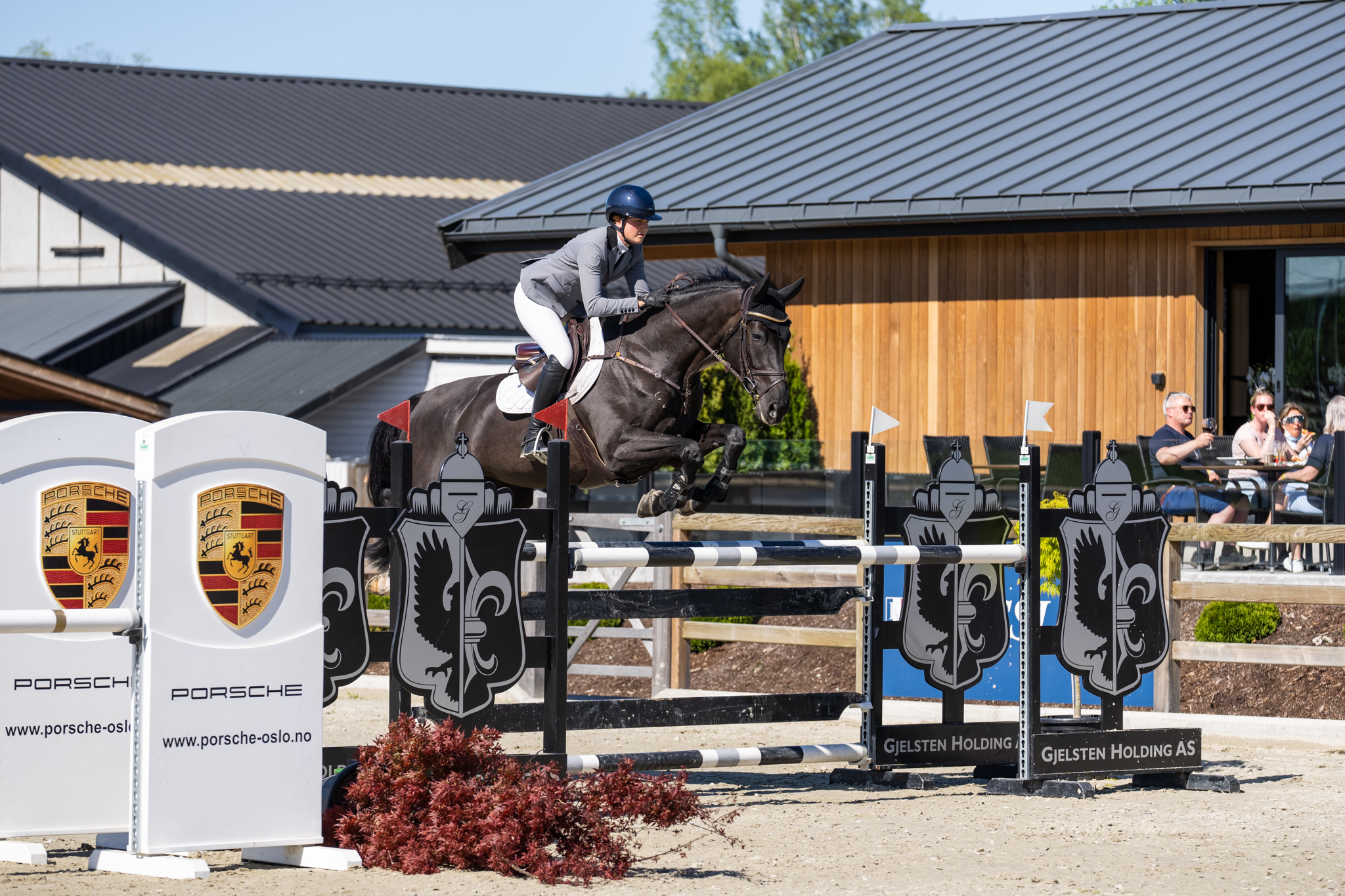 Photos: Kristian Strøm
The break has been very long, this time – still due to the Covid-19 situation. The thrill was thus even greater when S.E. Estelle went clear in all three classes this weekend in Linnesvollen. First double clear in 135 cm, then placed in the 130 cm and finally – the very highlight of the show – clear and placed in the 140 cm on Sunday! Simply amazing. S.E. Estelle -12 is ridden by Sandra Corell, and is by Favorit Ask out of S.E. Chloé (Crelido x Corland).
Her uncle, S.E Gatsby (-16, Diatendro x Corland) has not been competing for eight months, but made a good debut in both 110 cm and 115 cm at Linnesvollen this weekend with his rider Linn Therese Elven. He was measured at 176 cm as a 3yo and needs more time to get experience and strength, but shows great potential with lots of scope as well as being very careful. It is a pleasure to watch how much he enjoys jumping – he loves life and fences. That for sure gives every breeder a great feeling.