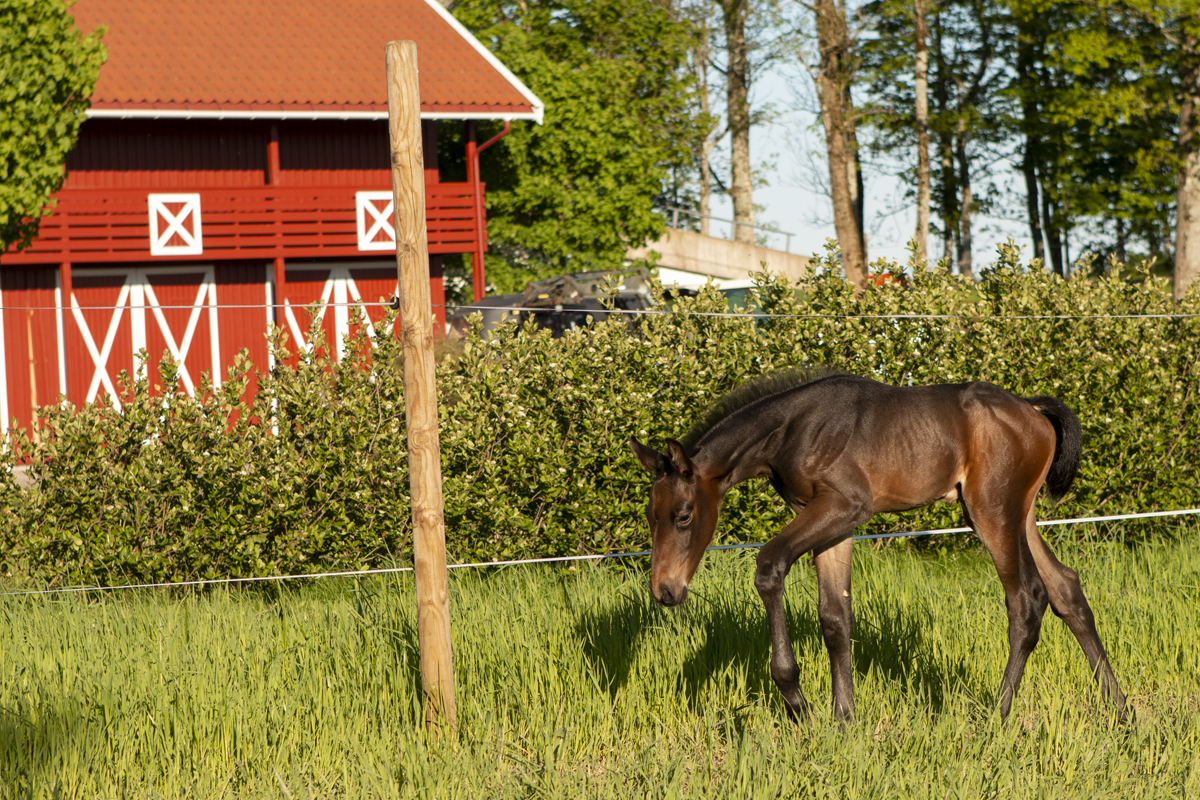 The newest member of the family was born on 26th of May (supermoon) 2021 – a beautiful, energetic, confident lady!
Our wonderful mare S.E. Miss Pogany (Diarado x Corland) had so far given us wonderful colts, so this filly was more than welcome. S.E. Zendaya is out of individual Olympic bronze medalist and two times European Champion, Montender (Contender x Burggraaf).
In fact, we used two of his sons back in the days – Monte Bellini (Ramiro) and Messenger (Baloubet du Rouet) – but sadly without luck. We are thrilled to have this lovely, young mare who is a spitting image of both mum and dad.
Zendaya means «to give thanks» in the language of Shona – and is refering to the American actress, model and singer Zendaya.